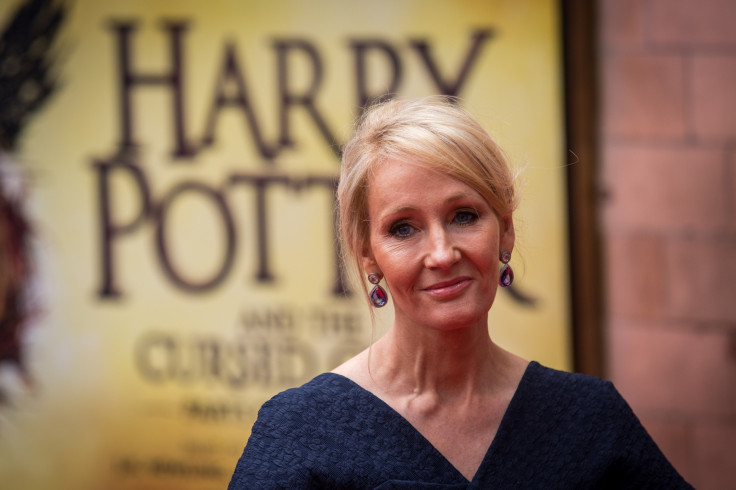 Two out of the three candidates for becoming the next head of the Scottish National Party (SNP) described J.K. Rowling as "brave" and "a national treasure" during a televised debate, despite the British author being known for her transphobic views.
The Sky News leadership debate held on the evening of March 13 featured Kate Forbes and Ash Regan, who both professed their admiration for the famous author of the Harry Potter series. Humza Yousaf, their opponent for the spot of the first minister, disagreed and stated that Rowling was "amazing in terms of the books she's written, but I do disagree with her vehemently on the issue of transgender rights."
Forbes, currently on maternity leave as finance secretary, stated during the debate that she did not disagree with Rowling's views and opinions on transgender rights. She also claimed that a gay man could consent to conversion practices, further revealing her socially conservative stance on issues pertaining to the LGBT community. This comes as no surprise for some, seeing that she is also a member of the evangelical Free Church of Scotland and has made similar claims on other pertinent topics.
According to an Ipsos poll published in February, "Kate Forbes leads the contenders for her successor among those who have not ruled themselves out of the race," yet one out of three among the public "don't know who she is." A YouGov survey found that 27 percent believed that Forbes would be a good leader, while 36 per cent disagreed. The same participants also gave Regan and Yousaf a 14 per cent and 22 per cent approval rate, respectively.
Despite Rowling's sentiments about the gender recognition reform decisions of the current First Minister of Scotland, three in five Scotlands believe that Nicola Sturgeon has "changed Scotland for the better." The British author had gone as far as posting a picture of herself on Twitter wearing a shirt that claimed Sturgeon was a "destroyer of women's rights."
It is no secret that J.K. Rowling does not agree that trans people deserve to have rights. In December 2021, she shared a Sunday Times article on Twitter that mocked the Scottish police for recognising transgender identities.
She further went on to tweet, "The question at the heart of this debate is whether sex or gender identity should form the basis of decisions on safeguarding…areas where women and girls currently have legal rights and protections." The basis of her flawed logic seems to revolve around the idea that cisgender females will no longer have rights if trans women have equal access to spaces designated for them.
She has also implied in the past that trans women are "predators," using the example of a trans woman who had committed sexual assault, ignorantly using one incident to generalise the whole community. Her latest Cormoran Strike book, "The Ink Black Heart," also garnered attention from the public in August 2022 because of the depiction of a character broadly viewable as a satirical stand-in for Rowling herself. The character in question is a transphobic public figure who gets "canceled" by the internet, suspiciously similar to the current situation of the creator of the Harry Potter franchise.
Earlier this year, Rowling tweeted that she was "deeply amused by those telling me I've lost their admiration due to the disrespect I show violent, duplicitous rapists," proving that, once again, she still holds an illogical presumption that all trans women are dangerous.
Thankfully, the creators of a new Harry Potter video game show a different stance on the matter and have allowed players to create transgender characters. The same game by Warner Bros. named "Hogwarts Legacy" sold more than 12 million copies just two weeks after it was launched.